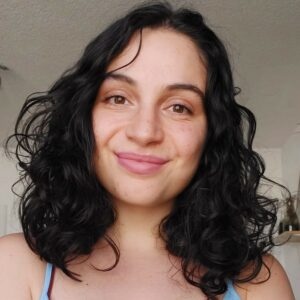 Address
Josef-Pieper-Straße 34
48149 Münster
Telephone
+49 157 5188 0200
Languages
Englisch-Spanisch
Deutsch-Spanisch
Special Fields
Medizin/Pharmazie
Medizintechnik/Labortechnik
Gesellschaftswissenschaften/Sozialwissenschaften
[DE] Möchtest Du medizinische Inhalte übersetzen lassen? Dann bist Du genau richtig hier. Ich bin Yasmina, Fachübersetzerin für medizinische und wissenschaftlich-technische Texte aus dem Englischen und Deutschen ins Spanische. Ich arbeite mit unterschiedlichen Textsorten, unter anderem:
• Medizinische Patente
• Klinische Studien
• Zusammenfassung der Merkmale des Arzneimittels (SmPC)
• Beipackzettel
• Informationen für Patienten
• Sach- und Fachbücher
Darüber hinaus übersetze ich Texte aus den Bereichen Feminismus und Nachhaltigkeit: digitale Inhalte, Artikel, Infoblätter, etc.
Interessiert? Schreib mir gerne und wir werden uns zusammen an die Arbeit machen!
[EN] Do you need to have medical and healthcare content translated? Then you're in the right place. I'm Yasmina, a specialist in medical and scientific-technical translation from German and English into Spanish. I work with a wide range of texts including:
• Medical patents
• Summary of product characteristics (SmPC)
• Installation and user guides
• Leaflets
• Patient information
• Scientific books for general and specialized public
Additionally, I work with texts on Feminism and Sustainability: digital content, articles, flyers, etc.
Interested? Reach out to me and we'll get the work started!
[ES] Si necesitas traducir contenidos relacionados con la medicina y la salud, estás en el lugar adecuado. Soy Yasmina, especialista en traducción médico-sanitaria y científico-técnica del alemán y el inglés al español. Entre los tipos de texto con los que trabajo se encuentran:
• Patentes médicas
• Fichas técnicas de medicamentos
• Manual de instrucciones y guías de instalación
• Prospectos
• Información para pacientes
• Libros de formación y divulgación
Otros ámbitos a los que dedico parte de mi tiempo son la sostenibilidad y el feminismo: contenido digital, artículos, folletos informativos, etc.
¿Estás interesado? ¡Contáctame y nos pondremos manos a la obra!